Skip to product information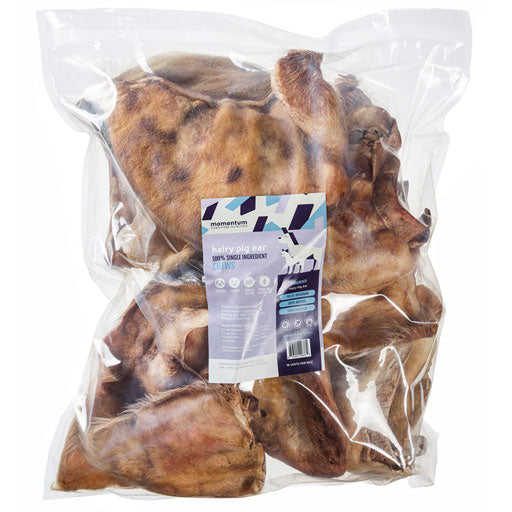 Hairy Pig Ear Chew
Sale price
$108.99
Regular price
---
NEW Momentum Single Ingredient, Freeze-Dried Chews are an excellent way to promote health & wellness AND celebrate your dog's and cat's! natural instincts. Our chews promote dental health, joint health, offer mental stimulation, and can help curb unwanted behaviors while providing healthy, raw, digestible, freeze-dried protein.
Who are Momentum Freeze-Dried Chews For?
Freeze Dried Chews are Great for Young and Old Dogs & Cats. Freeze Dried Chews are highly palatable, great for Picky Pets.
When Do We Chew?
We love rotation to bring your dog the benefits of variety, continued interest, stronger guts, and long-term allergy or intolerance prevention. Paying attention to your dog's stool will let you know which choices are best. Be intentional with chew time, keeping your dog occupied when you need it most! Go for 15 - 20 minutes or until your dog loses interest and take it away until the next chew time.

What Are The Advantages of Freeze-Dried Chews
When compared to traditional smoked chews.

Easier to digest
Less processed
Less grease
More nutrional value
No carcinogens from smoking
Bulk Bag comes with 18 chews.
Provide one chew to your pet. Choking hazard so always supervise when feeding.