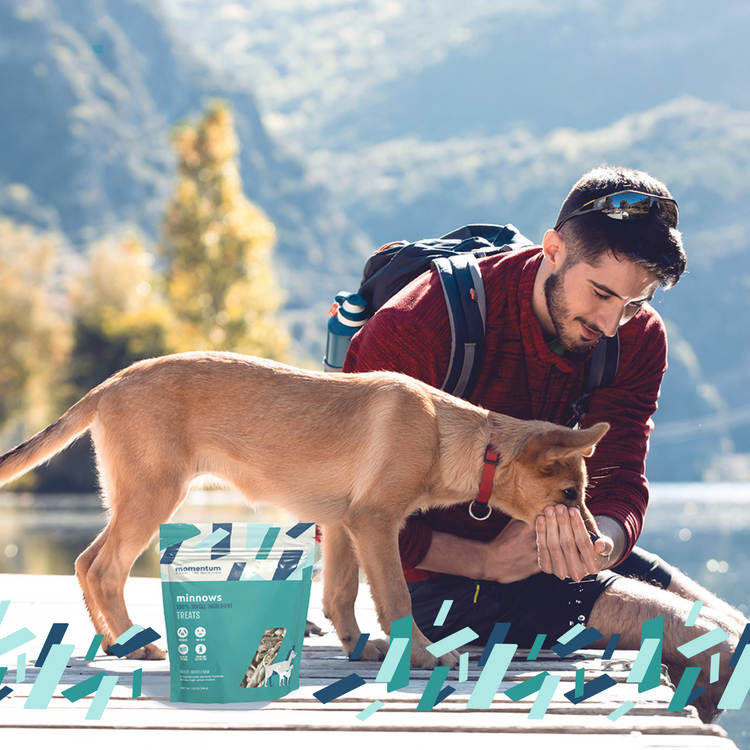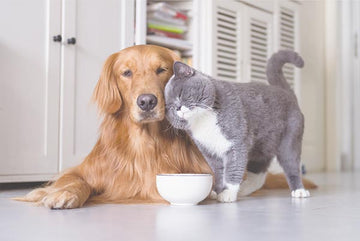 It is the diet your pet needs.
As a natural carnivore, your pet needs the
necessary nutrients to keep them living active and healthy lifestyles. At Momentum Carnivore Nutrition, we've seen firsthand how a raw diet can improve the longevity of our pets. After we switched our pets to a raw diet, we noticed that their bone and joint health quickly started to improve and that they could recapture the energy they had when they were young!
It is the diet your pet craves.
As a pet parent, you want to celebrate feeding our pet what they love while also making informed decisions about their food and treats' impact on their health. Our cat and dog treats, meal bars, seasonings, and supplements are the products you've been looking for. Even the pickiest pets will find a Momentum Carnivore Nutrition treat they love!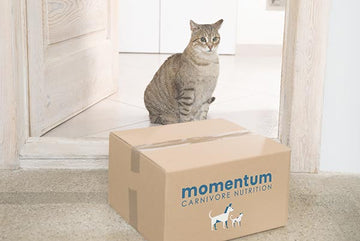 No hassle subscriptions.
Feel good about what you are fedding your pet. We've made it easy to get your pet the nutrirtion they need and crave. You can skip, reschedule, edit, and cancel deliveries anytime, making our subscription service customizable to you and your pet!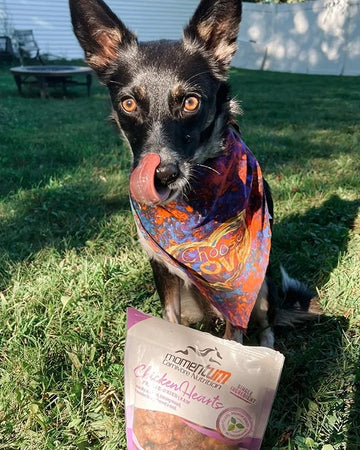 "My dogs loved these treats! They loved the smell and taste, and they are great to break apart and use in snuffle mats and lick mats in combination with wet food. Very good quality pieces of meat too!"
- Arissa H.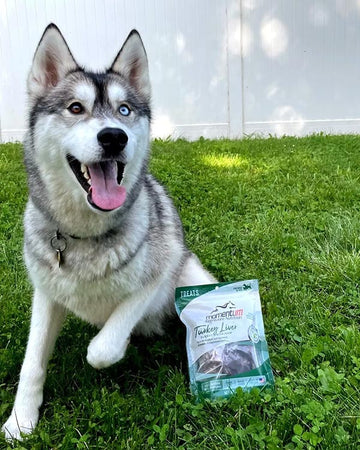 "I can't even go near the drawer where we keep these without our pets looking at us expectantly - hoping they're getting a treat. They all love them, and it makes me feel good giving them treats that I know are so good for them - it's a win-win!"

- Kristen D.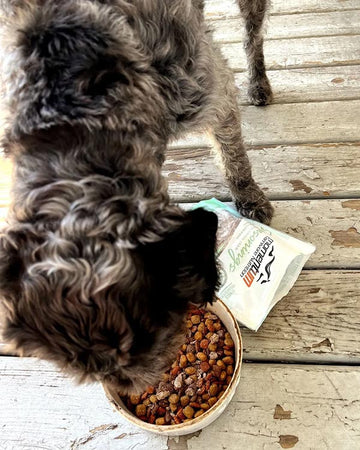 "This is my dog's favorite treat. He really loves all of Momentum's products. Thank you."

- Irina W.
Adult dogs and cats need amino acids to support a healthy body and immune system.
Maintain healthy skin, promote cell growth, and build a strong immune system with fatty acids.
Vitamins help keep your pet's skin and coat healthy, strengthen bones and teeth, and recapture the energy they had in their younger years.
Your pet can better fight disease to maintain good health while increasing their energy level with the proper minerals.
Enzymes help keep a balanced and healthy digestive tract. They can also help to prevent intestinal or pancreatic diseases.
Phytochemicals work at a cellular level to aid in helping to prevent cancer in your pet while also supporting the immune system and helping to reduce inflammation.
HAPPY PETS = HAPPY PET PARENTS
why is Momentum Carnivore Nutrition better?
Before Momentum Carnivore Nutrition, Toni Maretti's father, Jeff, owned a local Italian Deli. His philosophy at the deli, which carried over to Momentum Carnivore Nutrition, was simple – quality ingredients, reasonable prices, and exceptional customer service. These facets became the backbone for what the business stands for today!In 2017, Toni joined her father in owning and operating Momentum Carnivore Nutrition.
Since her younger years, she has been close to animals. Growing up, Toni and her family had a hobby farm with longhorn cattle, horses, dogs, barn cats, and a pony. She further educated herself on her animals' diets, specifically her carnivore pets – her dogs and cats. Toni quickly found that the best nutrition for her pets was one that was the most biologically appropriate – raw meat and minimally processed.
Like most pet owners, Toni's pets are like family. Transitioning your pet's food back to the fresh and wholesome foods their body was designed for can help eliminate or lessen almost all health-related issues most pet owners see in their pets. Toni wants the best for her furry family members and knows you do too.
One of the stand-out qualities of Momentum Carnivore Nutrition is that we process, freeze-dry, pack, and distribute all of our products in-house. Many freeze-dried brands only market their products but do not manufacture them. Since we do everything in-house, we have eyes on all steps of the process – from sourcing meat at our location to packaging. You can be sure that the freeze-dried meat you receive is of the highest quality!
We are one of the few freeze-dried brands that are still family owned and operated. You will not find any investors or a board of directors dictating the bottom line because we refuse to allow profitability to dictate quality or any compromising of ingredients. At Momentum Carnivore Nutrition, our brand centers around celebrating your pet's health journey, and with our products, we make it easier for any pet owner to encourage a healthier diet!